8 Thanksgiving hacks for your holiday
Turkey Day is coming! Are you ready for a day of family, fun, and food? As enjoyable as Thanksgiving can be, we here at Toyota of Clermont know it can also be stressful (especially if you're hosting the holiday). That's why we've gathered some hacks to help make your celebration easier and more stress-free than ever before. Check it out!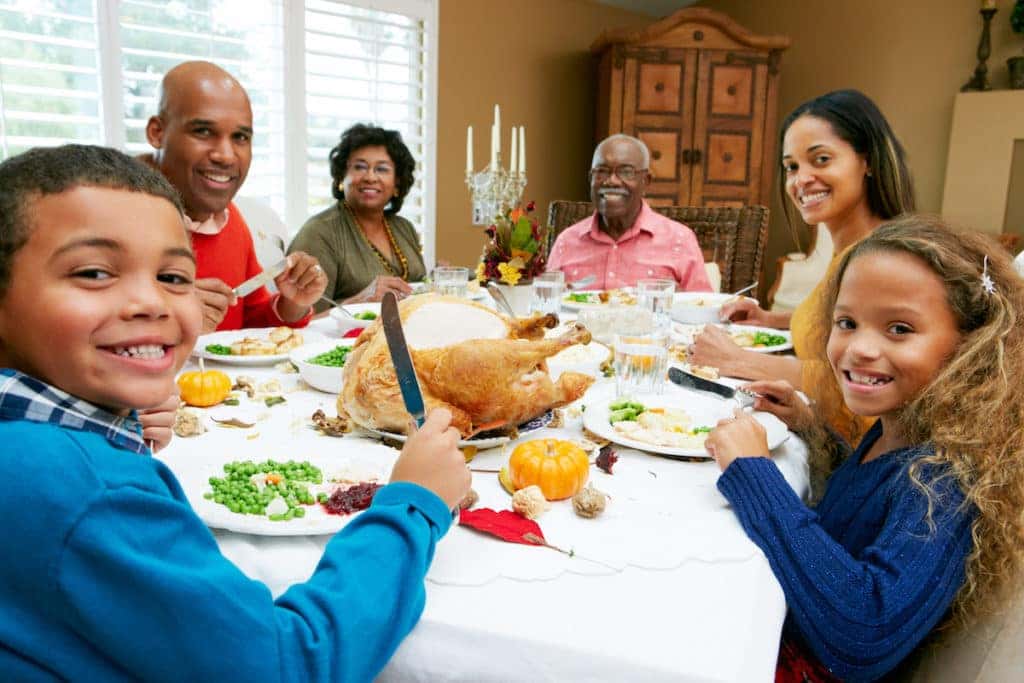 Use these hacks to take the stress out of your celebration
Hack #1: Plan a menu and make a shopping list. Plan your menu well before the holiday, deciding what you'll make and what you'll assign to other friends and family in attendance. Stick to the menu firmly once it's made – don't be tempted to change things – and make a shopping list based off of it. And one more word to the wise… don't leave shopping until the day before Thanksgiving because the stores will be crazy.
Hack #2: Do the math when it comes to the bird. Do you know how long you'll have to thaw your turkey or how long it needs to be in the oven? Do your calculations ahead of time so you're not stressed. Typically, if you thaw your turkey in a cold fridge you need 24 hours of thaw time per 5 lbs. If you thaw it in cold water, you need 30 minutes per pound. When it comes to cooking, you should plan on around 20 minutes in the oven per pound of bird.
Hack #3: Bake ahead of time – like, way ahead of time. Did you know you don't have to do everything the day before and morning of? Pies – specifically, pumpkin, pecan, and sweet potato – can be baked up to a month ahead of the holiday and frozen until the day before. Find out which dishes you can easily freeze and store until you get closer to Turkey Day to save yourself time and hassle.
Hack #4: Put your slow cooker to work. Save room on the stove and in the oven by putting your slow cooker to work. Dishes like mashed potatoes and stuffing will hold well and won't dry out on the warm setting in your slow cooker, freeing up both time and space for you.
Hack #5: Freeze and grate your butter. If you have a dish that requires butter, freeze a stick and grate it into the recipe. It's much easier than chopping or melting butter.
Hack #6: Don't bother basting the turkey. A lot of people think basting the turkey is necessary to ensure it's nice and juicy… but it's not. Basting really doesn't do much except make the temperature of the oven fluctuate as you open and close the door, so don't bother. If you're worried about the turkey being moist, consider brining it before you bake it.
Hack #7: Boil your potatoes before you peel them. Boiling your potatoes for 15 minutes makes the skins slide right off – no need to break out the peeler for your mashed potatoes.
Hack #8: Delegate and don't do things last minute. Delegate, delegate, delegate. Assign friends and family to bring their favorite dishes, put the dishwashers on notice, and have a handful of people show up early to help you set up. It'll make the day much less stressful!
Happy Thanksgiving from Toyota of Clermont!
From our Clermont Toyota family to yours, happy holidays and happy eating!