Your tires and wheels are some of the most essential elements on your car. They literally get you where you need to go, and it's important to maintain them to ensure safety, top-notch performance, and fuel efficiency! It's not difficult to maintain your wheels and tires; luckily, our Orlando Toyota Service Center offers all of the services you need to get things handled. You can schedule service like:Â 
Tire inflation


Tire rotation

Tire balance


Tire repair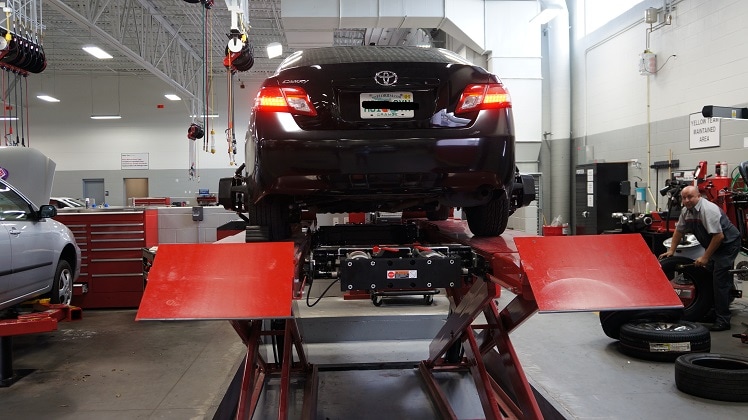 And wheel alignment! Many customers only come see us if they have a flat, or if their tires are worn down and need to be replaced. A lot of people think tire rotations and balancing are unimportant, and similarly a lot of drivers don't understand why they need to routinely have their wheel alignment checked and corrected. We're here to explain why Orlando wheel alignment appointments are so important to a safe and efficient drive time!

What is a wheel alignment?
What is a wheel alignment? Basically, your tires are set at specific angles by the car manufacturer to ensure an excellent performance and even wear. If the alignment - or degree of the angles - is knocked off (say, if you hit a pothole or get into an accident), it needs to be corrected so your tires continue to wear evenly! If you drive on tires that are poorly aligned, you can do damage to your tires, wear them our more quickly (which means more strain on your wallet), and cause even more serious problems if the wheel alignment is severely off. 
That's why it's imperative that you schedule routine wheel alignment in Orlando! We offer this service at our Toyota Service Center, and our techs can get you back into the driver's seat in no time. However, how do you know when you're due?

Know when you're due for this Orlando Toyota Service appointment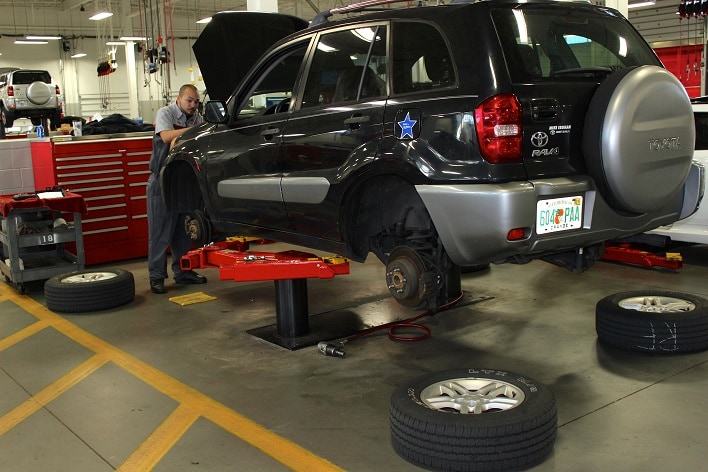 Typically, you'll need to schedule Orlando wheel alignment every 6,000 miles or so, depending on how much wear and tear you put your car through. However, like we said, accidents and rough driving can knock alignment off. Here are some signs you may need to visit our Orlando Toyota Service Center sooner:Â 
Your vehicle is pulling to one side. Does it feel like your car is drifting to the left or right instead of driving straight? This means your wheels are misaligned.

Your tires are squealing! Screeching or wailing noises from your tires can indicate that they're wearing unevenly and are at improper angles; you'll need Orlando wheel alignment to remedy the problem.

You notice your tires physically wearing unevenly. Are you tires rubbing thin in uneven spots? Number one cause - improper alignment!

Your car drifts to one side even when your steering wheel is straight. If you steer straight and yet your car is drifting to the left or right, you need Orlando Toyota Service! 
Want to schedule your Orlando wheel alignment or need tire service? Call us today at (866) 454-1614 and see how we can help. Don't forget to ask about our Toyota Service Coupons!