Your car's headlights are some of the most important components it has. Not only do they lend you visibility when it's dark out and when you're facing down bad weather, they also allow other drivers to see you coming, helping prevent collisions and accidents. That's why it's so important to schedule headlight restoration in Orlando when they start looking a little worse for the wear!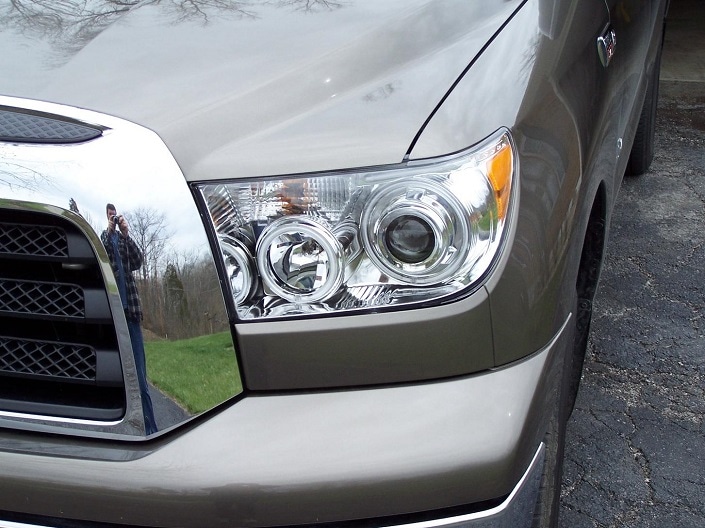 What is headlight restoration? 

What is headlight restoration? Basically, it means restoring your plastic headlights to their former glory (i.e., getting them back to the way they were when you bought the car, when they were clear and easily able to get their job done). Most modern vehicles use the plastic casings, as they're more affordable and still get the job done. They are prone to aging, however. Here's the breakdown:Â 


Your car comes with plastic casings around the bulbs - these lenses protect the bulbs and help cast that glow you need to see where you're going in less-than-desirable conditions.

Over time, the lenses become cloudy or dull - you know what we're talking about. They take on a glazed, yellowish hue, and cut down on the amount of light that's being projected in front of your car.

What causes the cloudiness and causes the need for Orlando headlight restoration? Time and nature! The plastic lenses oxidate over time, and they're also affected by exposure to rain, UV light, and caustic chemicals. 

Without headlight restoration at our Orlando Toyota Service Center, your headlights can't get their job done properly or efficiently. Did you know that dull or hazy headlights can actually cut down their effectiveness by up to 80%? They also seriously compromise your night vision, which is the time you need your headlights most. That's why it's so important to take care of the issue before it affects your drive time!


Let our Orlando Toyota Service techs get your headlights brighter than ever! 



Some drivers wonder if they shouldn't just replace the lens itself, but this is actually much more costly than restoring it! That's why we offer affordable headlight restoration services in Orlando. Our Toyota service techs use a special process that also won't break the bank in order to get your lenses clear again, so you can hit the road confidently in dim or dark conditions. 

However, if headlight restoration won't do it and you're in need of new headlights altogether, our Orlando Toyota Parts Center can help! We offer all the parts you need to get your car bright and well-lit again at affordable prices, and our service techs can get them installed for you in no time. 

Don't forget - we also offer both Toyota Parts Specials and Orlando Toyota Service Coupons to help bring prices down and give your wallet a break. Why not see if we can  help you spruce up your ride a little and get it into the best condition possible? Give us a call at (866) 454-1614, or swing by and see us in person. We're at 16851 State Road 50, in between the Florida Turnpike and Highway 27!