It's pretty common these days for drivers to trade-in or sell their used car in Orlando. With so many different vehicles to choose from, and more options always arriving, it's understandable how a driver might want to get some money for their used car so that they can drive home in a different model!
If you're thinking about completing a trade-in in Clermont, then there are few tips to keep in mind to help you get the best value (and offer) for your vehicle.
 
Get your used car in Orlando ready to trade-in!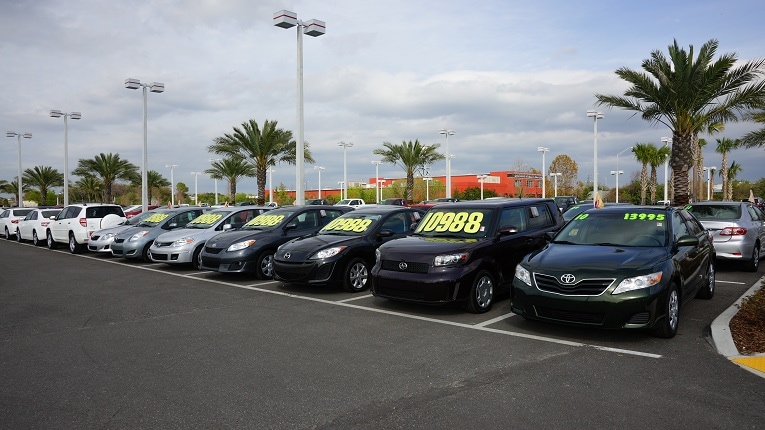 Trading-in an Orlando used car doesn't have to be stressful or difficult. At least, not when you come to us! We sat down with our Used Car Director to find out all the tips and tricks drivers need to be aware of so that you can trade-in (or privately sell) your used vehicle with ease and confidence!
   
It might be tempting to start cleaning and waxing your ride when you're getting ready to sell it, but performance should be your first priority. When is the last time you had your used car brought in for car maintenance in Orlando? Keeping up with its auto service and making sure everything is running well will go far in helping you get the best offer. 
   
   
Is there anything that doesn't necessarily affect your Orlando used car's performance, but does need to be fixed? For instance, old windshield wipers or a burnt-out light may not bother you, but fixing these before you bring your car in definitely won't hurt its value!
   
   
Finally, even though appearance isn't a top priority it is a factor that will be considered. Besides  making sure the exterior isn't caked with dirt, take some time to clean the inside of your pre-owned car or used Toyota in Orlando, too. Along with making sure any personal items are cleared out, pay special attention to vacuuming out nooks and crannies and take the time to wipe down all the surfaces.
 
Don't wait - come trade-in your Orlando used car today!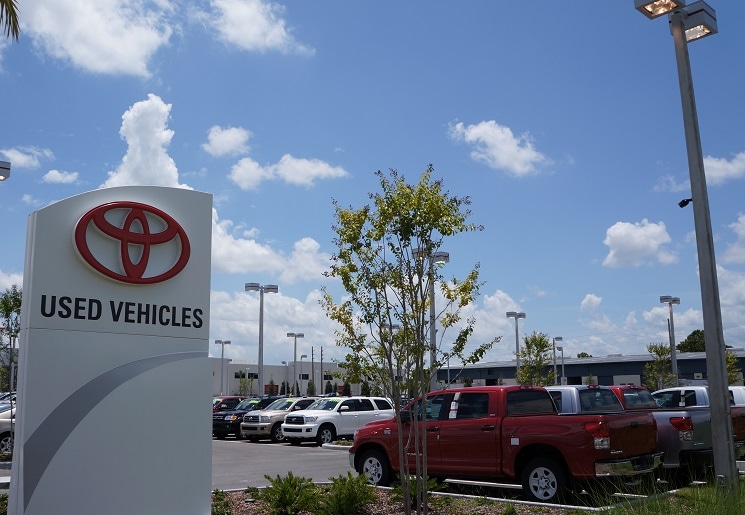 When you come to us to trade-in your used car, the process is pretty simple and straight-forward. However, it's important to make sure you have all the necessary materials and paperwork with you to help the process go quickly and easily. 
Some items you definitely don't want to forget if you're going to trade-in your pre-owned car include:
   
Driver's License
   
   
Car Title
   
   

Car Keys (including any spare sets)

If you want to try and sell your used vehicle privately before choosing to trade-in it, it's a good idea to do a little bit more legwork before putting it on the market. For instance, when you come to our Toyota dealership near Orlando, we provide a CarFax Vehicle History report for every used car. Having one on hand for any prospective buyer of your used vehicle can help deliver peace of mind and also seal the deal!

If you've kept a log of any car maintenance or auto repairs in Orlando that your vehicle has received over the years, you can always present this to the potential new owner so they can see how reliable and dependable the vehicle is!

Ready to start the trade-in process, or want to bring your vehicle by to get it ready to sell? Come and see us today! We're open every single day (including our Toyota Service Center) so there's always a good time to see us. Contact our Internet Sales Team at (888) 590-6090 to set up an appointment, or just swing by and see us in person. We're located west of the Florida Turnpike at 16851 State Road 50!